Youth Organizing & Campaigns
Youth Power!
Youth Campaigns
Here are some examples of what youth organizers are working on!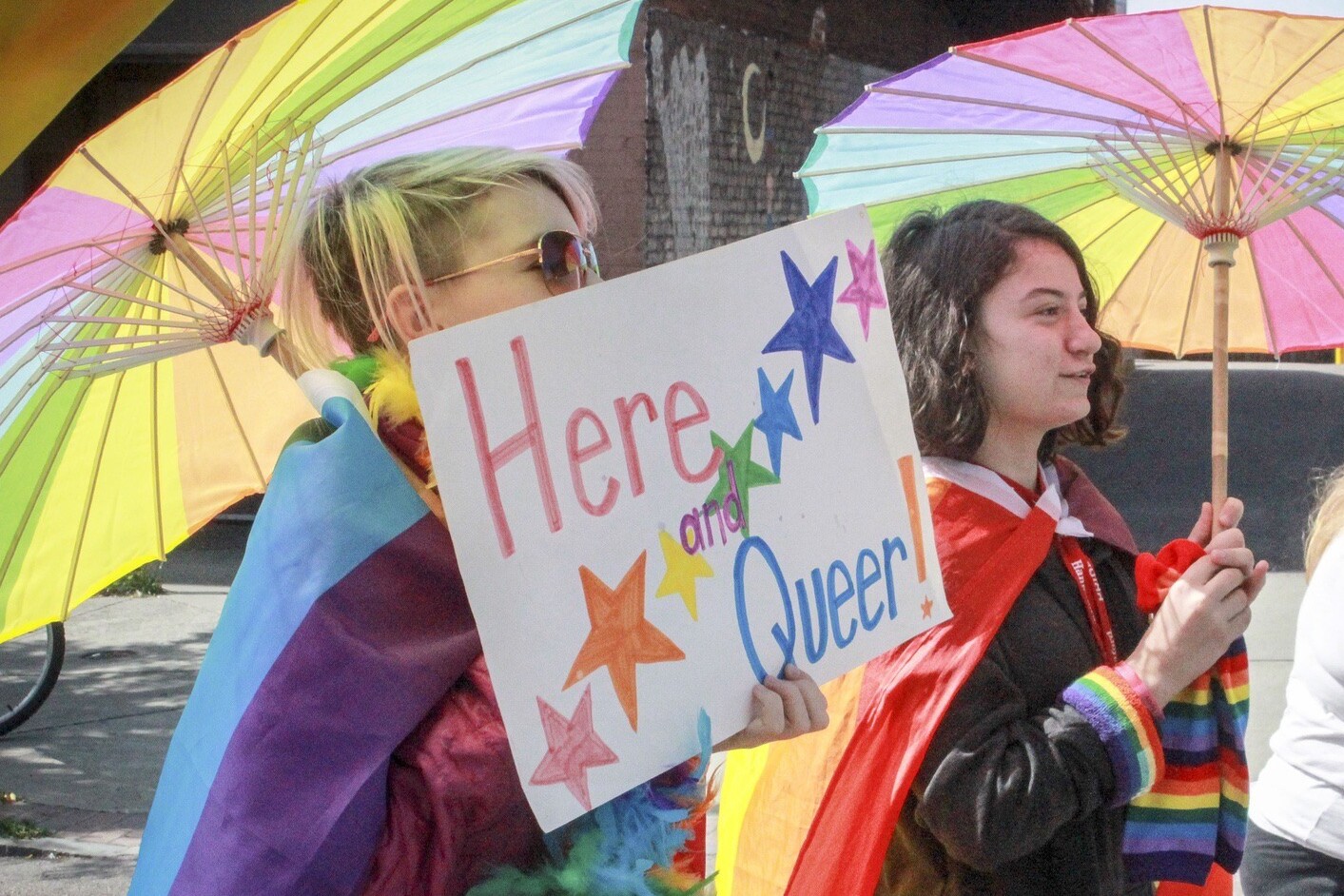 Join Us and Claim Your Voice
Youth power in education
Bring queer and trans youth voice and power to the center of school-based change work.
Youth tell their own stories about the impact of queer and trans antagonism in their schools.

Youth adult co-facilitation as a way forward for sharing the truth about queer and trans youth.

Design and facilitate youth and adult-facing workshops to make schools freer and better for all.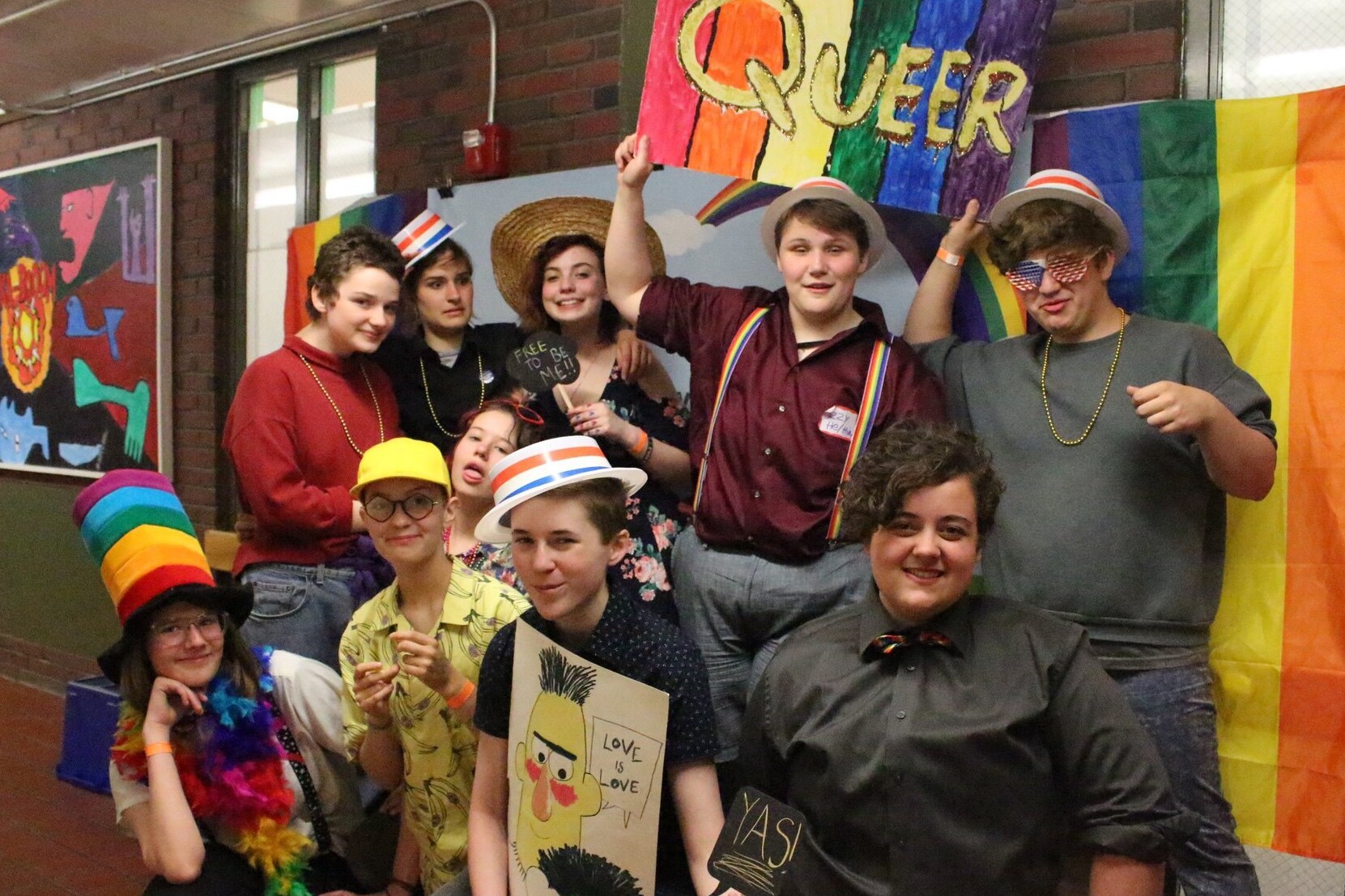 Knowledge Empowers Queer Youth
Inclusive Sex Ed
Improve youth access to relevant, accurate, and affirming sexuality education!
Organize workshops and breakout groups at Outright statewide events organizing youth to share information about the state of sex education in schools statewide.

Network with GSAs statewide to build a coordinated movement for curricular improvements at the district level.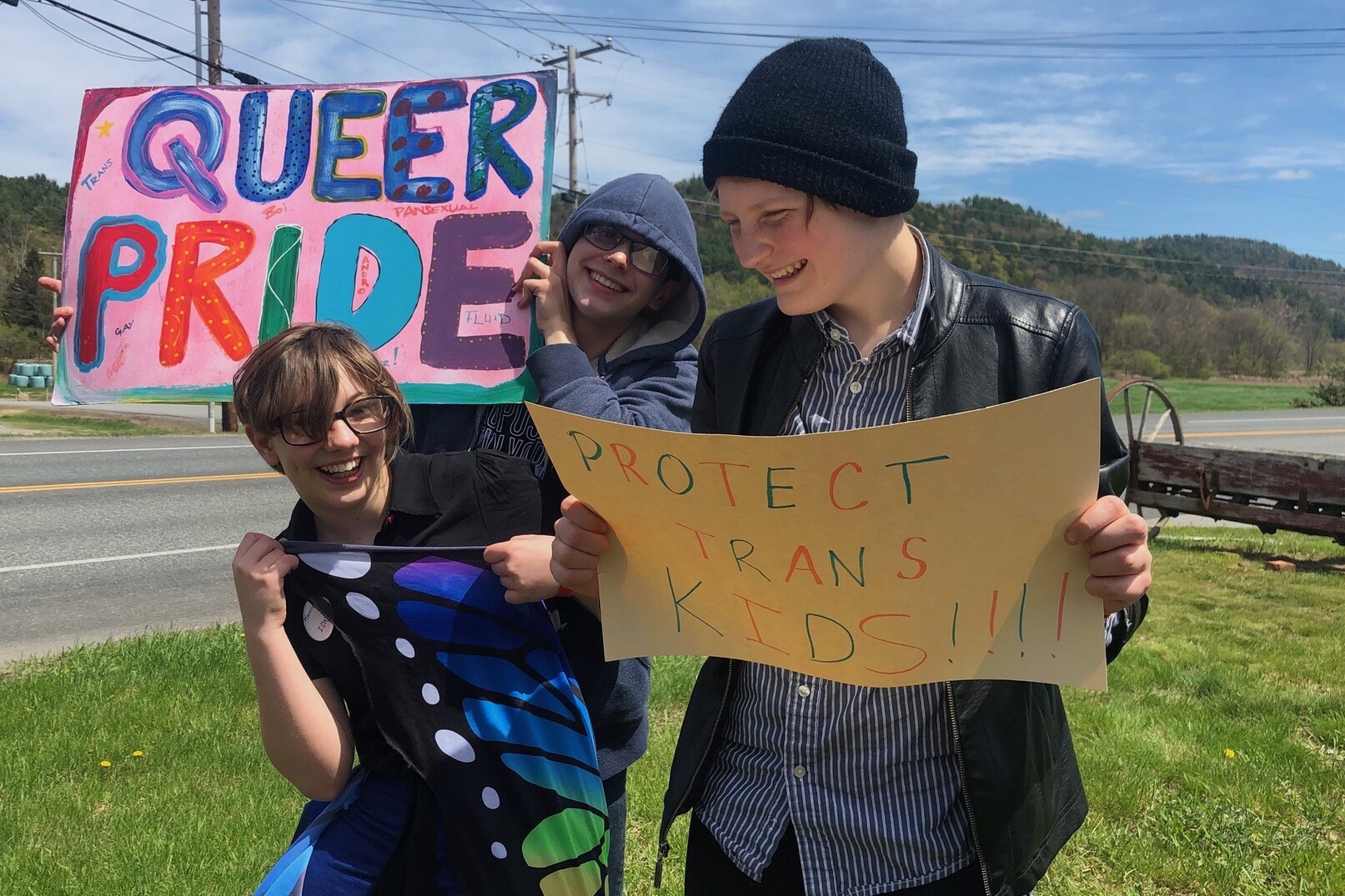 support trans youth
Gender-Affirming Resources
Partner with Outright staff and Vermont medical professionals to create and distribute medically accurate and accessible educational materials on safe, healthy, and effective binding, tucking, and packing.


Research and coordinate purchasing and distribution of high-quality gender-affirming garments, at no cost, directly to youth who need them.

Work to end stigma for trans youth in their schools and communities.

Develop educational offerings to support trans youth who need gender-affirming resources.
Are you a youth looking for these resources?
Let's Create Change Together!
Through youth-led campaigns, training weekends, regional groups and statewide events, youth organizers share in the work of building the base of youth ready to respond to the needs of their compatriots.
By learning, growing, and taking risks for liberation, youth organizers support Outright's work of centering youth voice and power.