Jobs & Internships
Join the Party!
Spread the word!
Outright is hiring for an Education & Leadership Coordinator to join our Transforming Team! This team works to transform schools and communities to increase hope, equity, and power with LGBTQ+ and allied youth! The Education & Leadership Coordinator provides training, technical assistance, and leadership development with youth and adults across Vermont.
Love to work with youth?
Enjoy facilitating experiential learning and practicing direct democracy?
Ready to work at an organization motivated to uproot white supremacy and queer-and-transphobia in Vermont and beyond?
Then this job is for you! Work closely with youth leaders, movement partners, and a highly collaborative team, to implement our school-based change work, youth organizing program, and youth leadership development opportunities. And you get to be yourself and have fun!
The deadline to apply is Sunday, December 3, 2023.
Find the full job description and hiring details here.
Youth Organizing Internships Applications Open in May, 2024
If you're between 13-19 years old and you want to make your school and community better for LGBTQ+ youth, this internship is right for you! Through youth-led campaigns, training weekends, regional groups and statewide events, youth organizers share in the work of building the base of youth ready to respond to the needs of their compatriots.
Come back to this page in May 2024 to apply. In the meantime, check out our Youth Organizing & Campaign page to find out how youth leaders across the state are changing the world!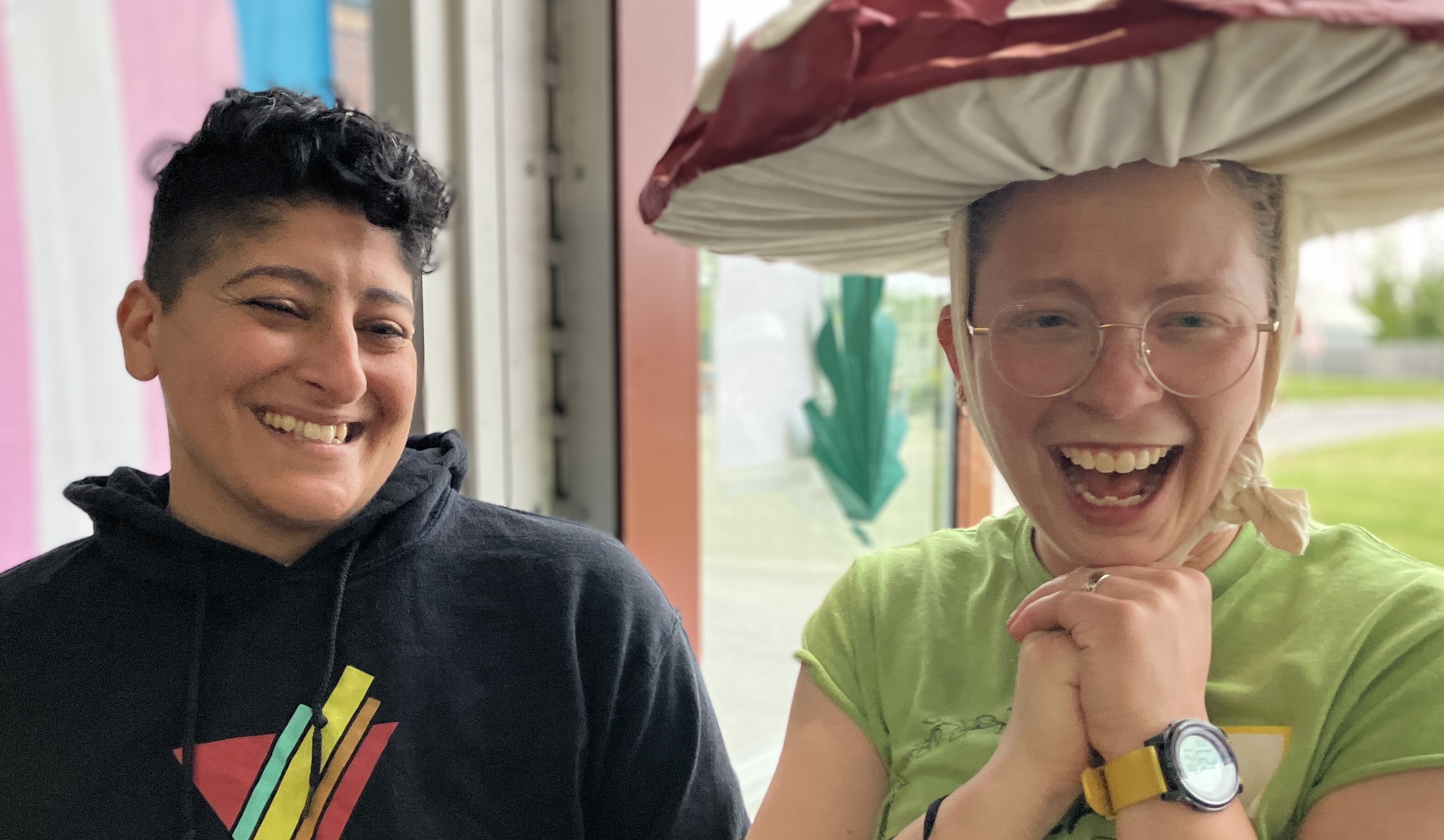 Actual staff having fun at their job!