We are building a Vermont where all LGBTQ+ youth have
HOPE, EQUITY and POWER.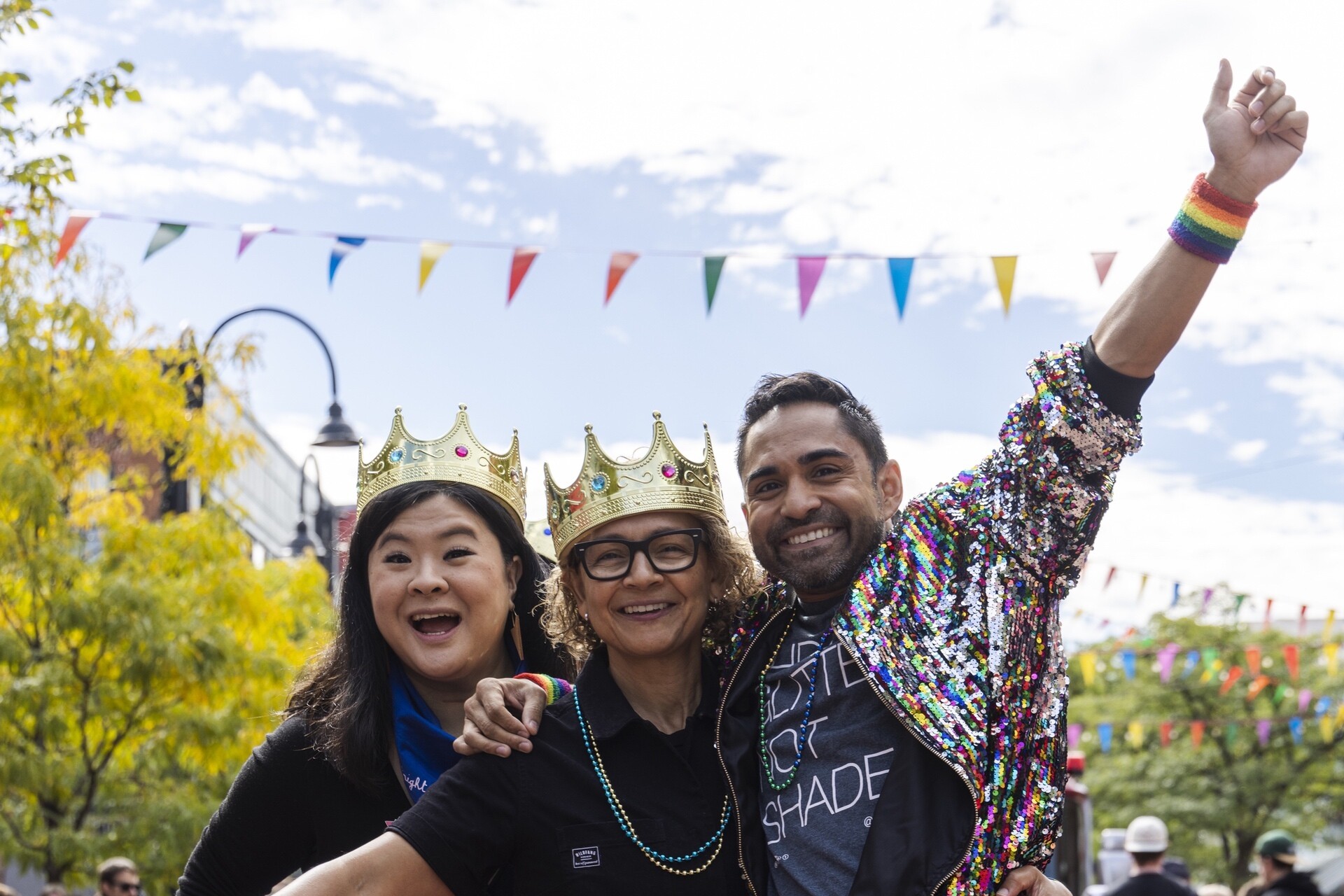 Vision
We aim high
A world where LGBTQ+ youth have boundless possibilities for joy, and all people know liberation.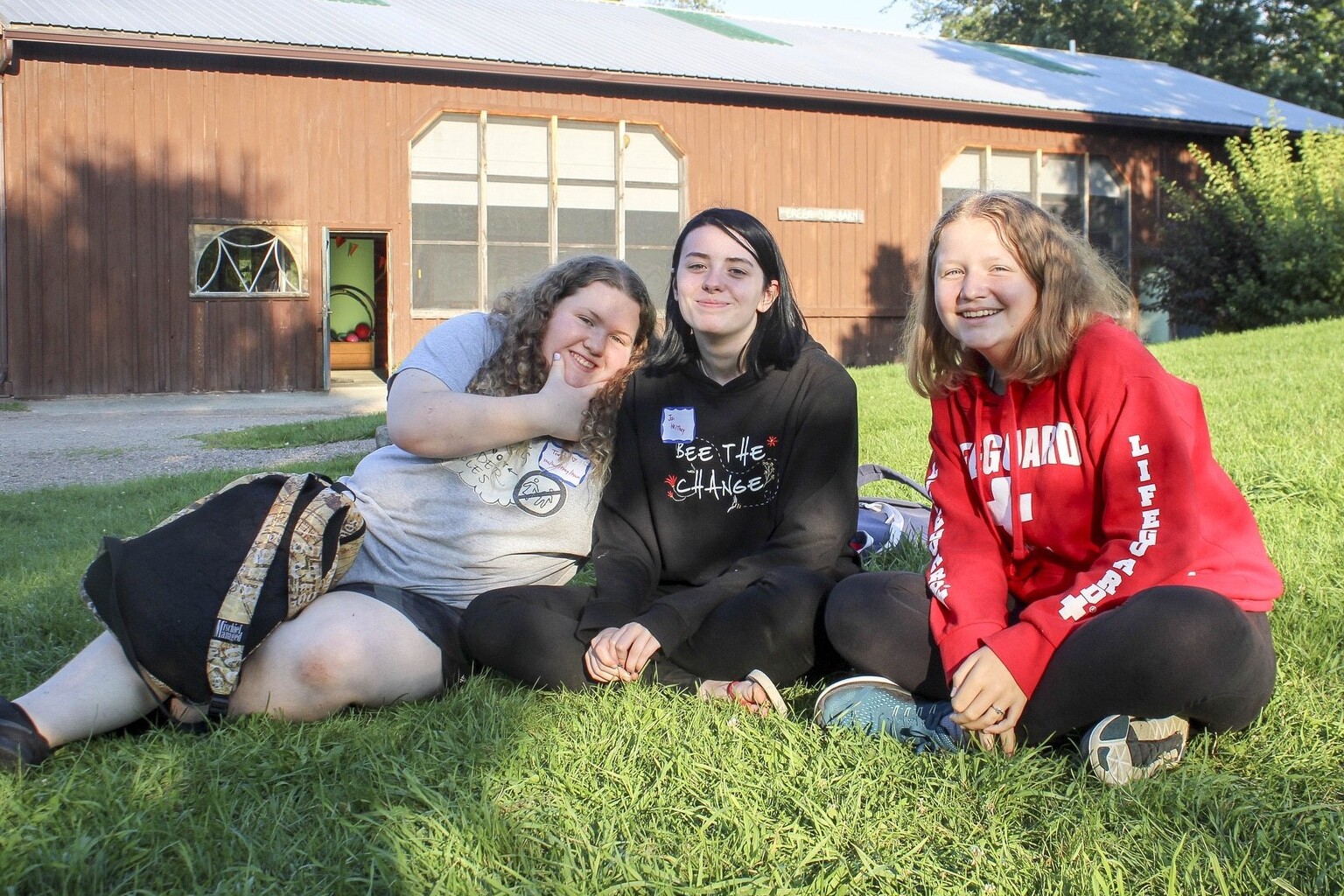 Queer Ethic and Guiding Principles
We live them consciously
Our queer ethic and guiding principles are the living roots of everything we do. We constantly and consistently touch back to them as a reminder of what's important. They inform our decisions, direct our actions, and level-set our expectations.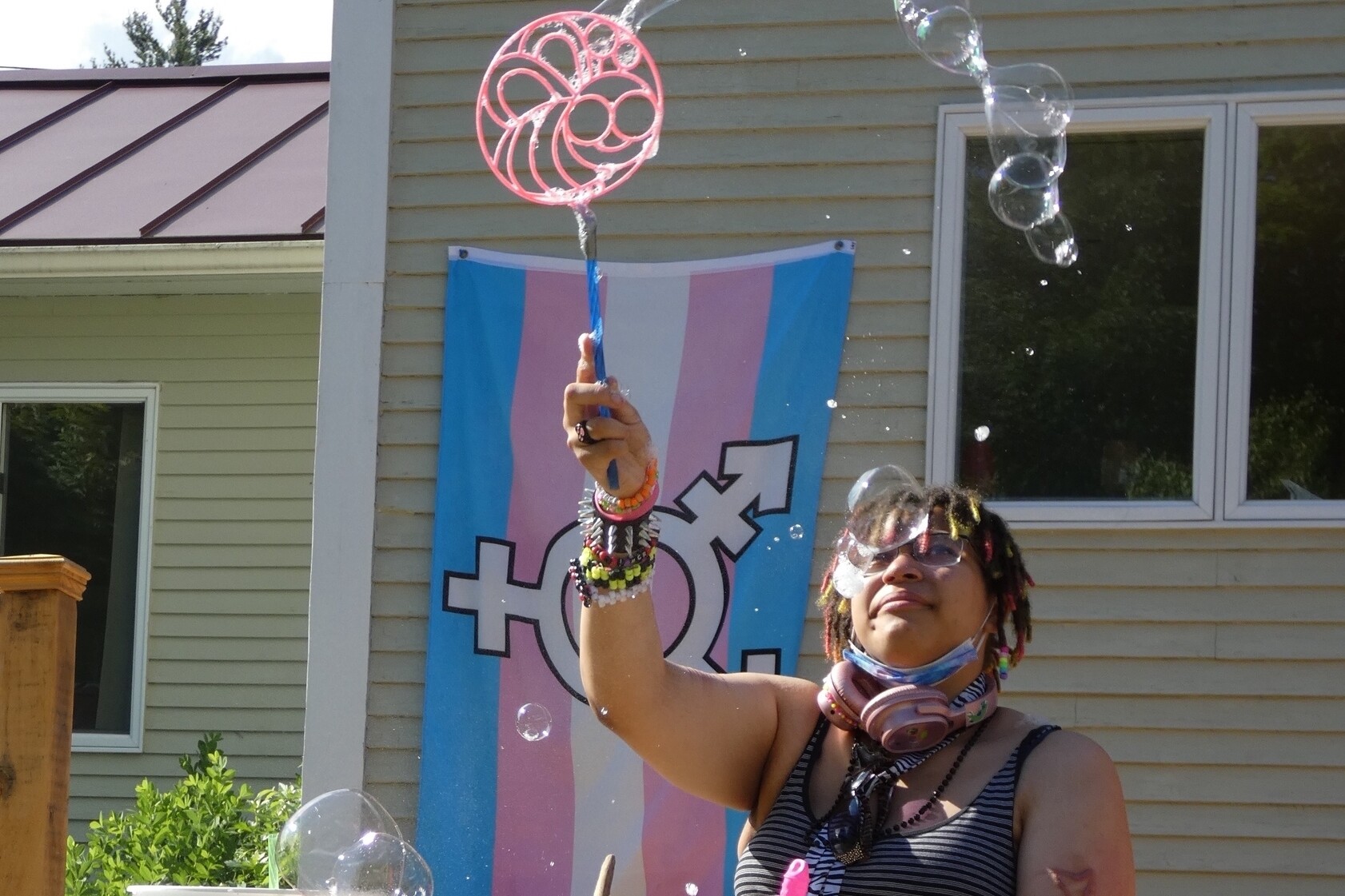 Culture
We inspire audacious change
We're (mostly) queer, we're smart and we dream big. We know how to keep joy at the forefront, taking time to get creative and laugh together! That's what keeps us fueled when the gravity of the work sets in.
We take pride in our expertise because we understand that LGBTQ+ youth need our best. We know our worth. We believe our community strengthens the world. And our commitment to delivering high-quality programs and accurate information while forging strong and strategic partnerships elevates our purpose daily.
When we show up at Outright, we're ready to roll because we have the support we need. Taking care of ourselves, our families, and our people is paramount. Despite the constant sense of urgency around us, we are humans first, employees second. Period.
Our team is eager to share knowledge transparently through both informal connections and formal systems. We know that multiple layers of change have to act together to be sustainable, and we show up accordingly. Each one of us can see how our daily contributions tie to the vision, mission and strategy of this good, hard work.
We listen intently, speak clearly and are mindful of how we take up space — physically and energetically. We have our lanes and make sure to use the off and on ramps of rest and reactivation to sustain the collective energy of our talented team, LGBTQ+ youth, and supporters.
What people see externally is what they get internally. There is a synchronicity that is felt and experienced regardless of how someone is connected to the organization because we live our values through action.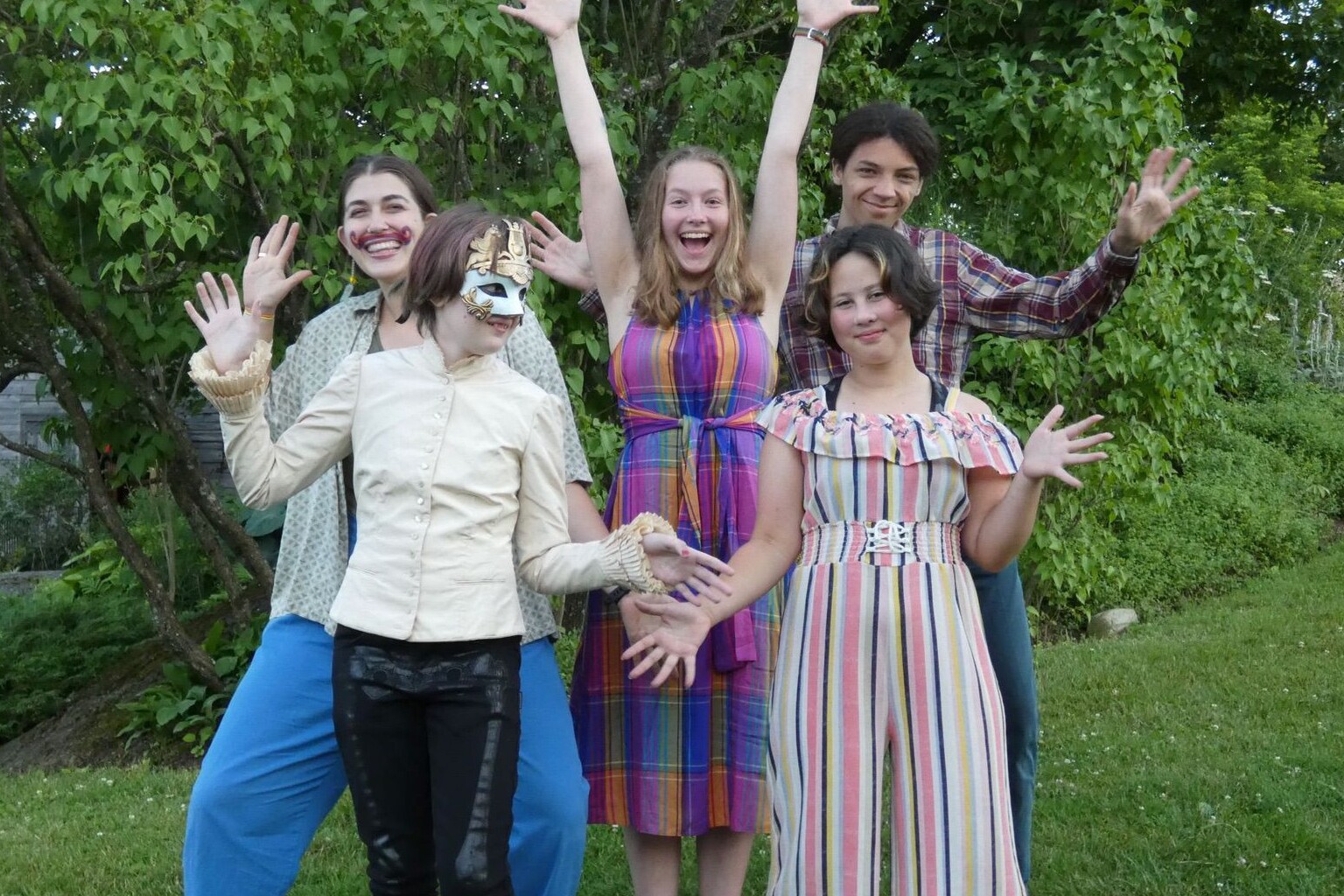 LGBTQ+ Youth
We follow their lead
We buck adultist norms that devalue youth and lean into the wisdom and expertise of LGBTQ+ youth. The dream of LGBTQ+ youths' full integration into our organizational structure is flourishing as they continue to weave into every aspect of our mission. Their roles are formalized, so they have the support they need to create their own path forward as leaders.
Youth inform organizational strategies, partner with staff to evaluate programs, host regional gatherings and act as thought partners, mentors, facilitators, and trainers.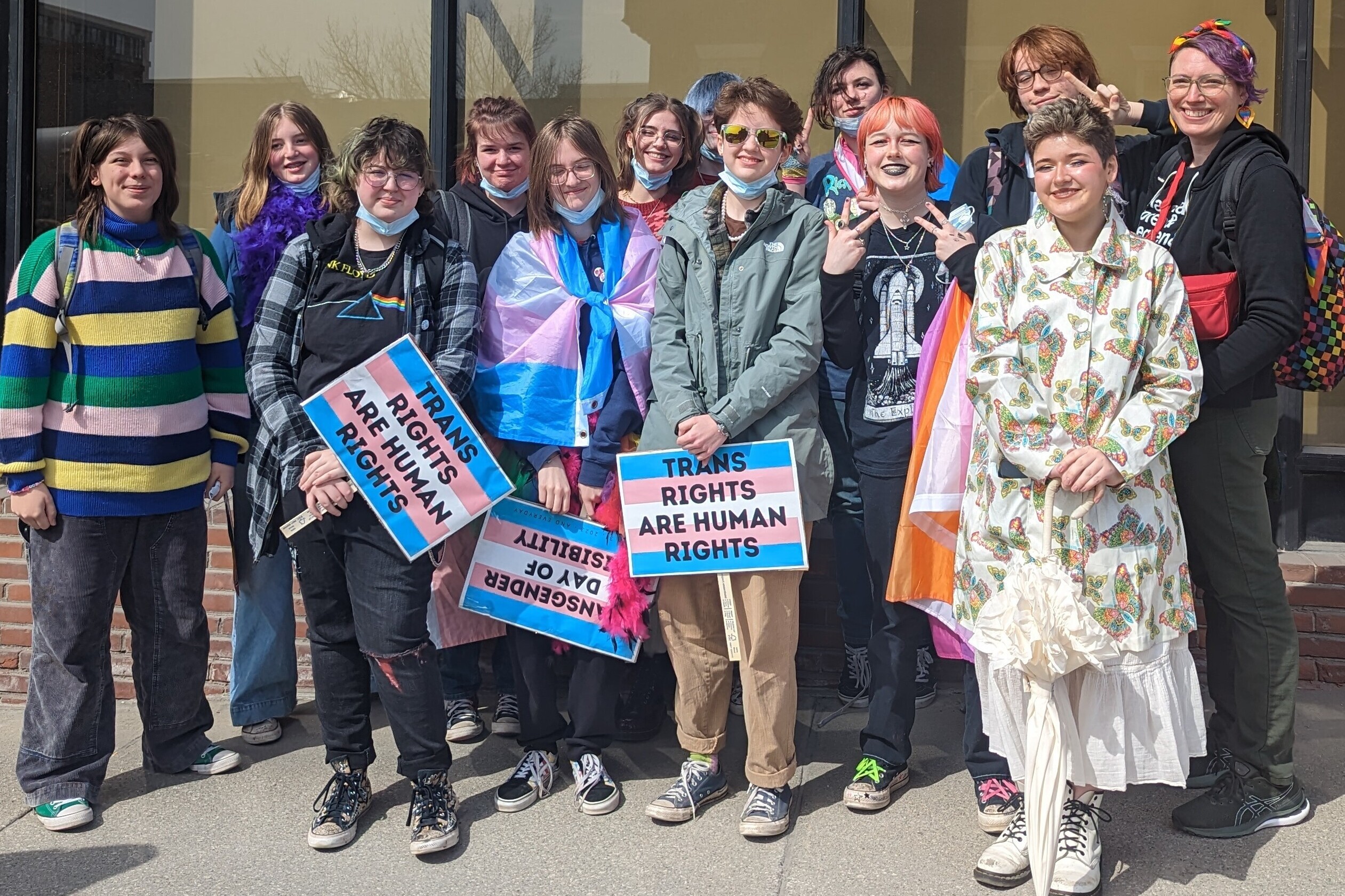 Supporters
We have a loyal fan base that spurs social innovation
Our network of devoted and passionate individuals who donate their time, money, or influence to make sure LGBTQ+ youth have hope, equity, and power is vast. Joining that network sparks the joy of shared purpose because together, we create an impact that reverberates — and will last for generations to come.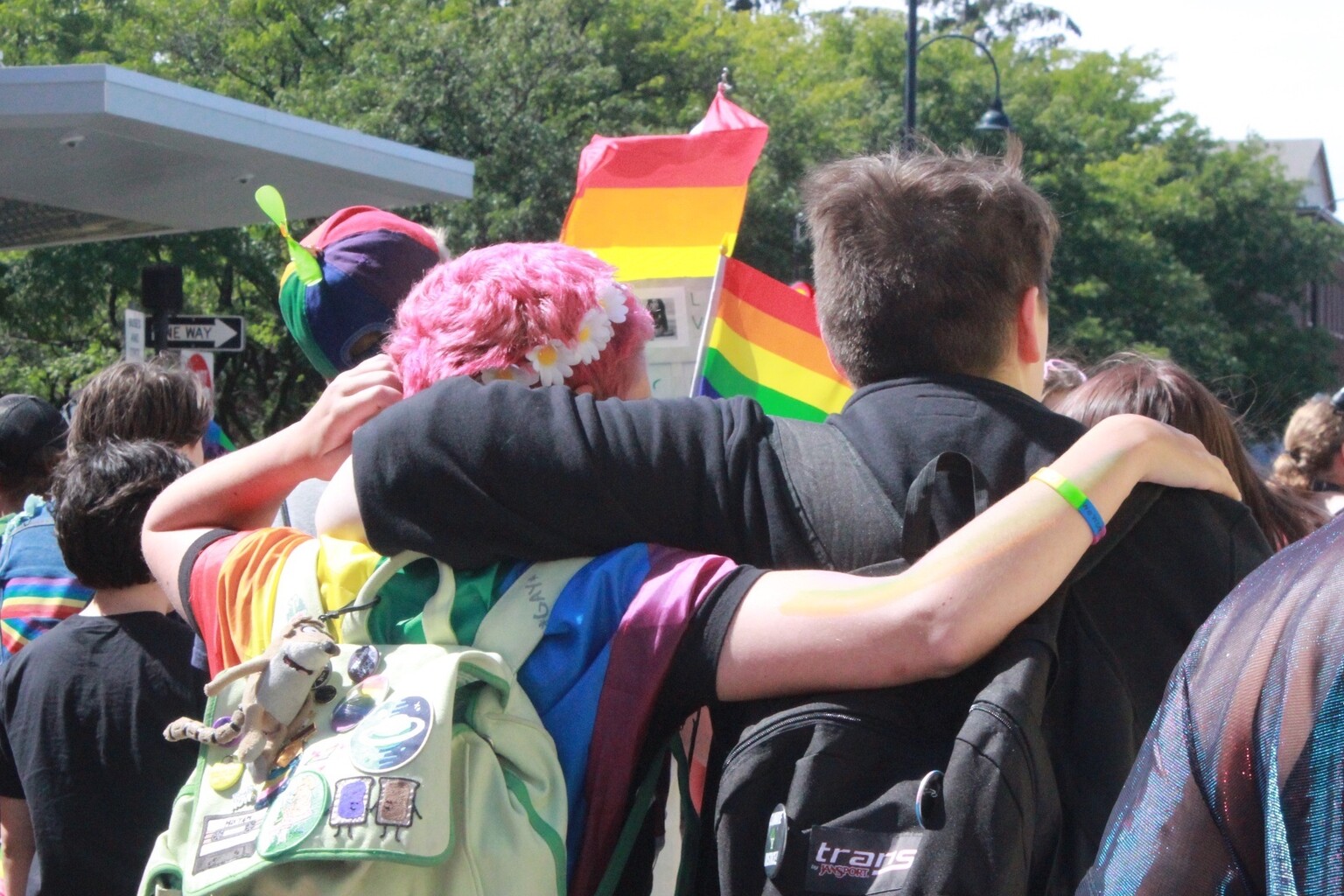 Team
We queer it up and get it done, together
We are a dynamic team of smart and ambitious people with loads of queer pride. Our staff is fun, friendly, creative, and laser-focused on our mission. Our collective belief is to challenge binary norms and queer up systems. In that belief, we will not back down.
We work to create an organization where youth and adults see themselves reflected. Collaboration and principled struggle are made possible through a felt sense of safety. We think the stage sparkles best when everyone gets a chance to shine!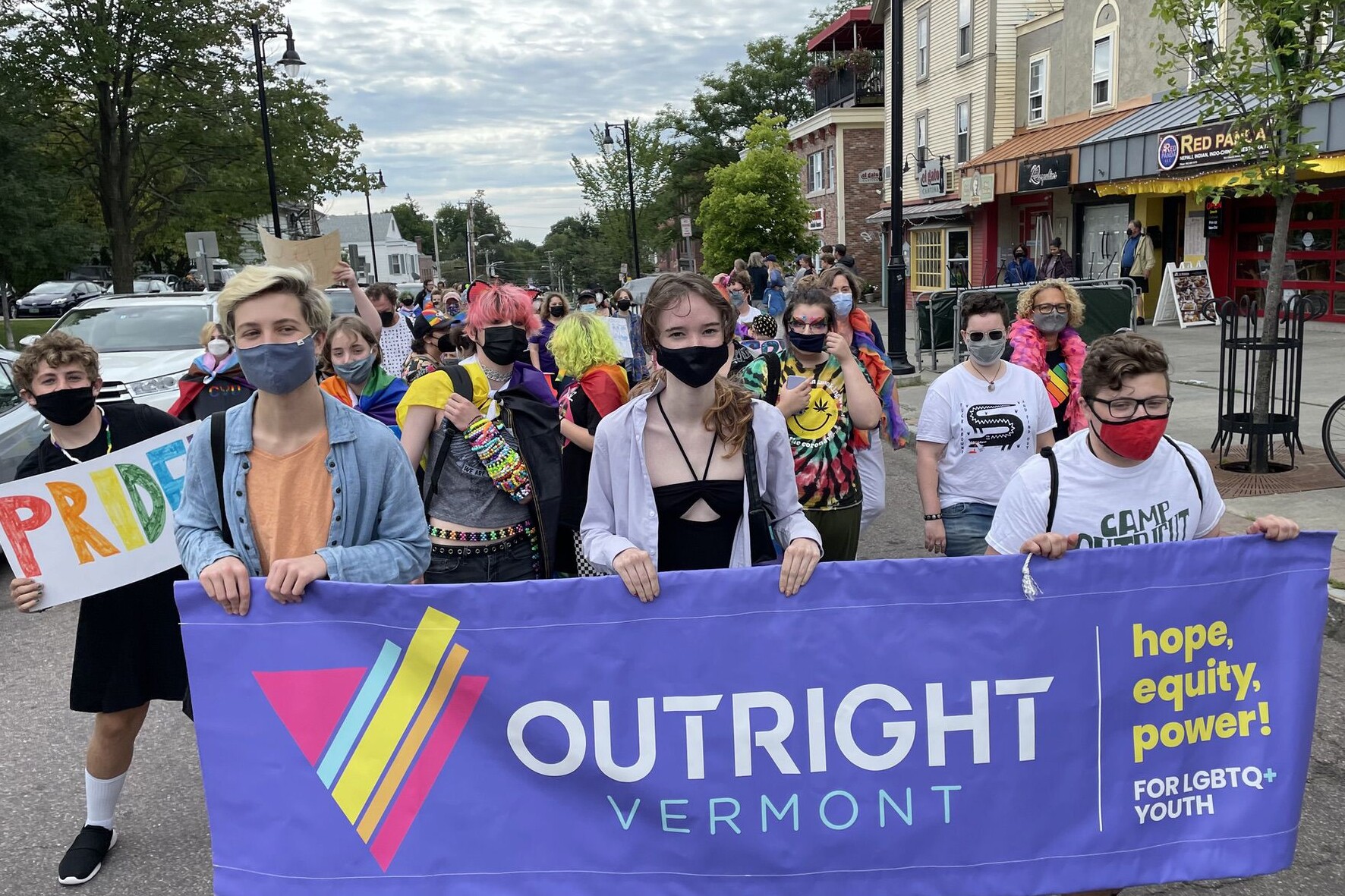 Programs
We anticipate and act
Statewide & beyond
As an established statewide organization, we are moving beyond the bounds of our namesake to scale up our resistance to the coordinated hate spreading nationally. We broadcast a beacon of hope to LGBTQ+ youth everywhere. Being grounded in Vermont gives us the range to act in solidarity with youth everywhere. There is no place out of bounds for our reach and impact.
Here, there, everywhere
LGBTQ+ youth, staff and supporters view our permanent office space as a safe haven where they can always find a home. Tucked in Burlington's incredible Old North End neighborhood, we are part of the fabric of one of the most diverse communities in the state, where intergenerational community connections abound through art, activism, food, and events.
Our home base acts as a hub to every Vermont city, town, and beyond. Our queer existence elevates the city's vibrancy, and the community values our partnership and allyship as we work collectively to create a place where we are all more free.
Retreat & learn
Outright Outdoors is nationally recognized as a "must experience" opportunity where magic happens! It's a permanent place where youth and adults from all over Vermont and the country travel for a soulful retreat of uninterrupted time, where possibilities become unlocked and alive. It's a place where innovation and creativity are seeded through healing, discovery, community connection, and the power of queer joy.
Home to Camp Outright, we now serve LGBTQ+ youth throughout the summer, and our Winter Camp Reunion has become a marquee event for alum campers. Our programs for youth under 12 and their families are so robust that they are a pillar strategy to achieve our mission.
The Outright Outdoors training center offers a suite of opportunities that revolutionize our belief in possibility and develops leaders to change the world. From deep-dive institutes to hosting movement organizers in solidarity, we build cohorts of practitioners, networked with each other and are poised to respond to community needs across the state and country.
Transform
Leaders in Vermont's education system have come to understand that change is needed, and they are prepared to do the deep work. When they call on us to help, they know they're in good hands. Outright's education work is certifiably badass, making CEUs available for learners, as well as building practices and education models that are known and admired statewide and beyond.
Youth-serving adults can no longer be in an Outright training without being asked to do their own reflection, an invitation to see through the lens of new frameworks. We offer learning that interrogates how race and gender have been created and sustained to enforce domination and power over. And we help bridge connections to liberation in all its forms, inviting stakeholders to a radical reimagining of the systems that have caused deep historical and current harm.
Vermont's vibrant and robust GSA Network is the bedrock to challenging toxic norms in schools by creating support networks, catching youth in crisis, and seeding proactive cultural change. Our youth trainings, conferences, and digital organizing nurture generations of skilled and confident youth that rally in solidarity with other movements, demanding change and action in their schools and communities.
Self & family
More and more LGBTQ+ youth discover their inner strength, celebrate their authenticity, and find their people at one of our groups. We continue to create safe, brave spaces where LGBTQ+ youth shine. When they break through isolation to find connection, their lives are changed for the better.
And for parents and adults who want to know how to support their child or are seeking answers to tough questions, they find connection, community, and resources with us. One youth at a time. One family at a time.
Essential alchemy
Philanthropists, foundations, and donors looking to make a sound investment with a big impact know that Outright is a smart and ambitious choice. In a world where LGBTQ+ youth are targeted constantly, local, regional, and national funders and companies want our brand to support their social mission. Individual donors have increased exponentially because the word is out that the need is great, and with our powers combined, change is not just possible, it's inevitable.

Communications
LGBTQ+ youth have Outright in their social media feed every single day reminding them that they're amazing just as they are! At Studio Outright, we no longer see communications as a means to simply promote programs; communications is programming, meeting youth where they are: Online! Just as we are in communities throughout the state, we are in online communities fighting against hate and reaching LGBTQ+ youth with messages of love and support and all the tools to organize. Heck Yeah!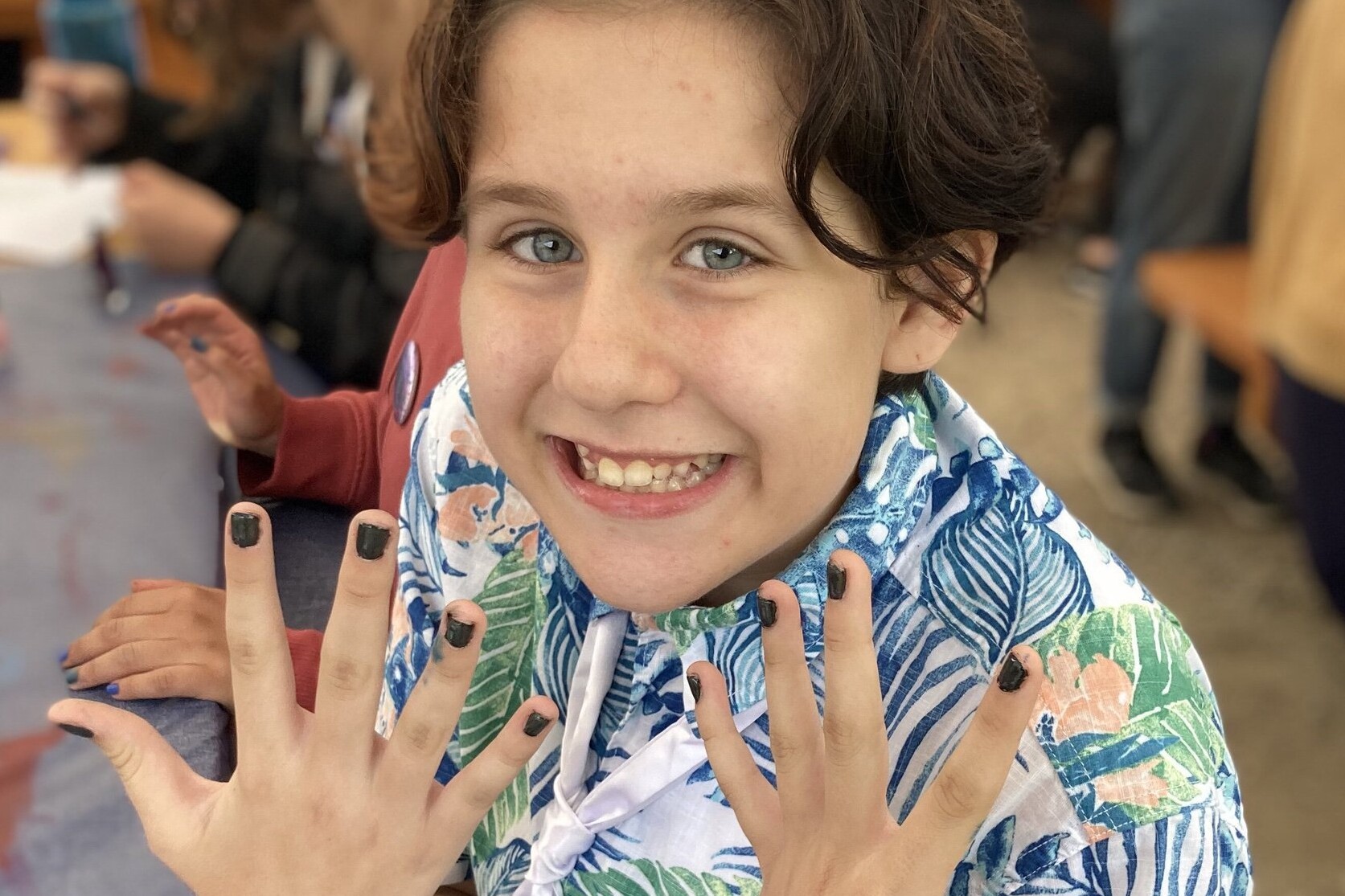 Partnerships
We listen deeply and show up with integrity
Relationships are our foremost priority to seed new realities and trust our greatest asset. We create and maintain authentic partnerships with strategically aligned collaborators who are essential in our collective social change efforts.
Our holistic approach to liberation means our partners are diverse; some are within the systems we aim to transform, and others are radical community leaders who work outside the margins. Their varied interests, approaches, and values are necessary to accelerate change. Together, there is reciprocity. We help each other evolve and engage with integrity; always reliable, and always listening.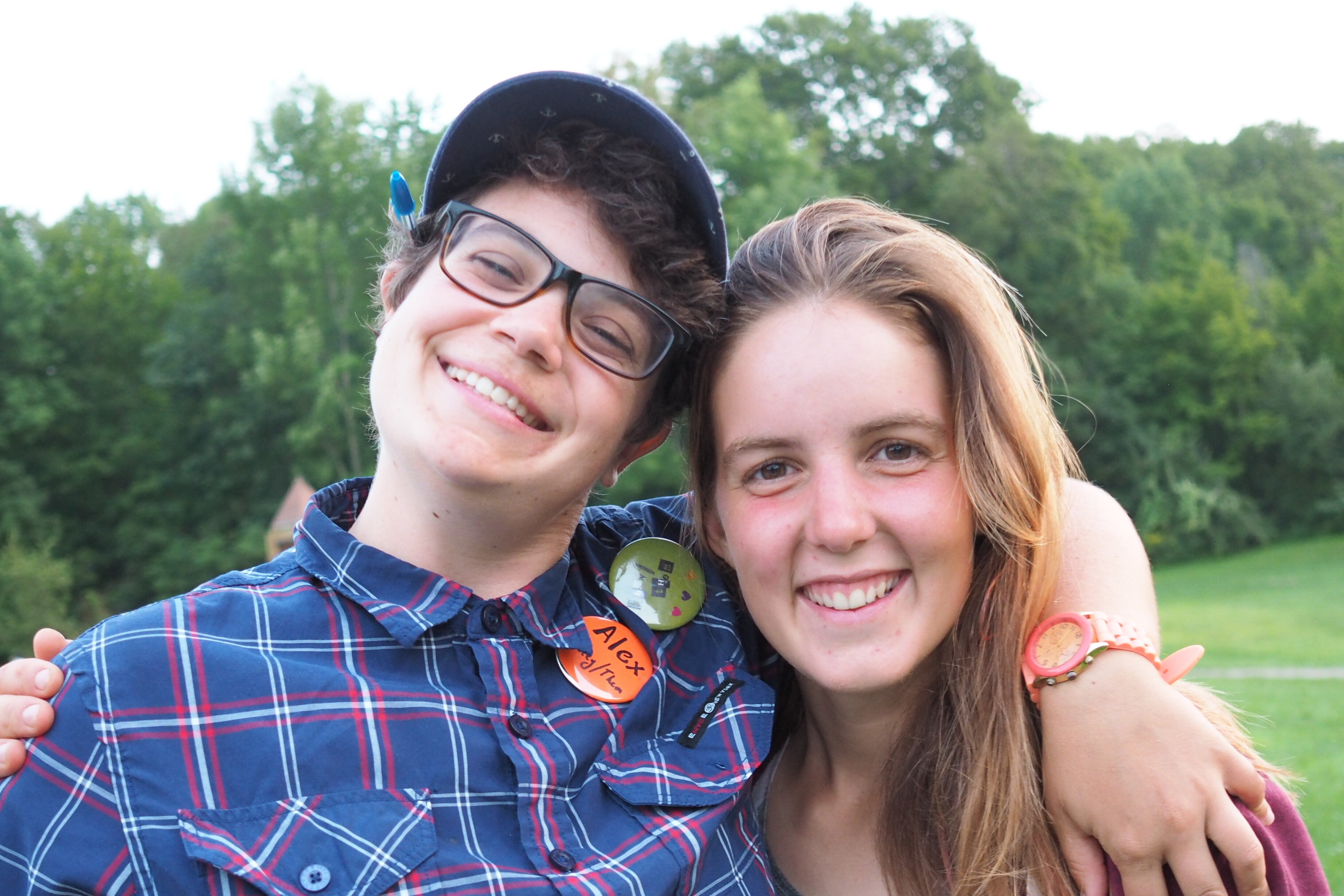 Accountability
We know what we do works
Outright youth alums are national and state movers and shakers, leaders distributed throughout the country seeding change. They are thought leaders, doers, and revolutionizers who are sought after by government administrations, foundations, universities, campaigns, communication networks, up-and-coming activists, and more.
We are invited to national and state conferences to share strategies, approaches, and program designs for working alongside LGBTQ+ youth. Our presence pushes thought forward and reframes the norms to open pathways for all.
We don't do things just because it feels good (although that's important!) We must know that we are changing lives and always moving the dial closer to a more just and liberated world. Through evaluation, participant and partner feedback, and accountability relationships with stakeholders throughout our scope of work, we check and recheck for alignment in all we do.