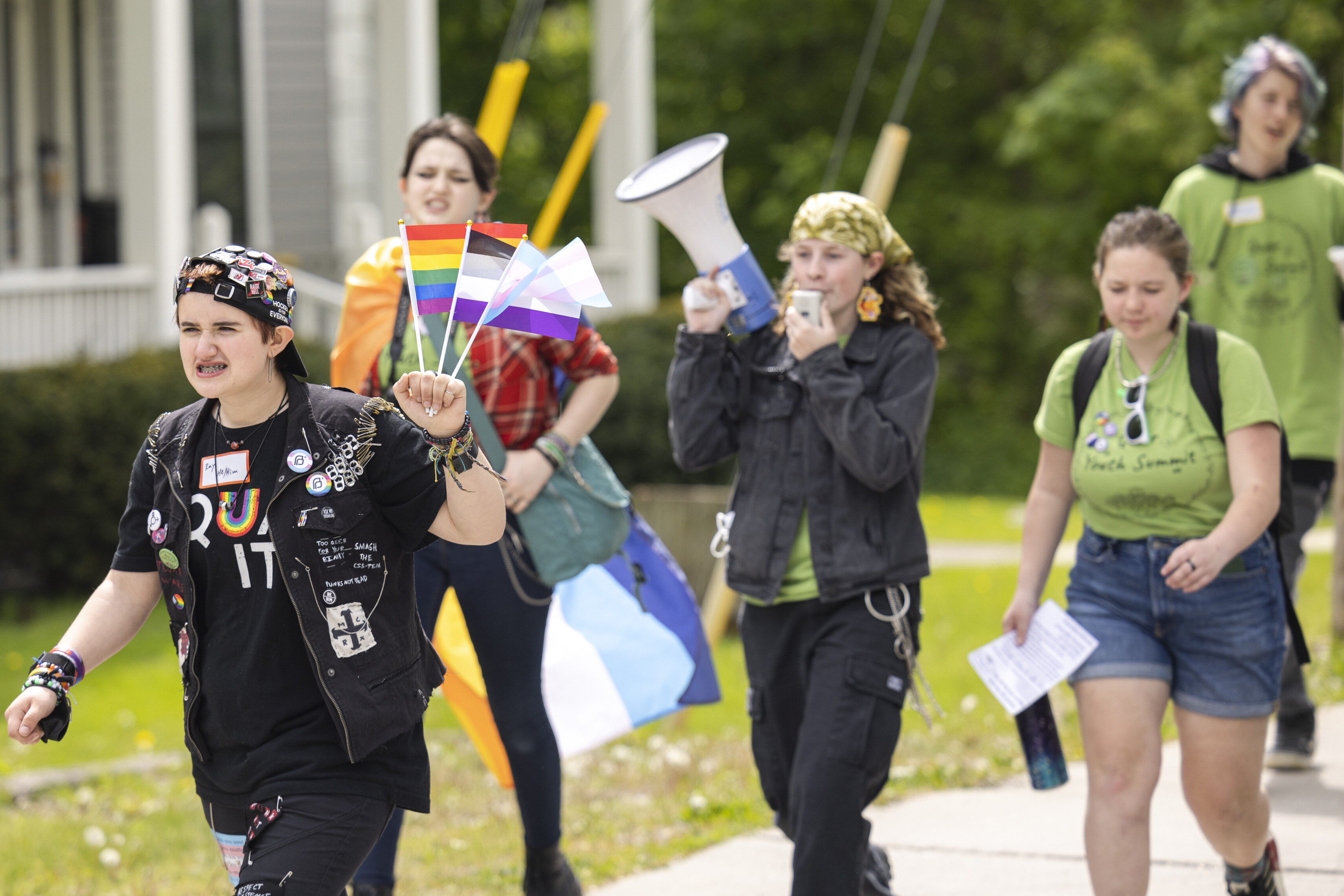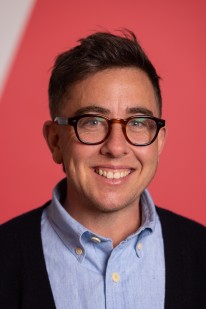 By Dana Kaplan

Music is a grounding force for me. I often think, feel, and communicate through song. And right now the tune playing in my head is 'Waiting for Superman,' by the Flaming Lips.
"Is it getting heavy?
Well, I thought it was already as heavy as can be.
Tell everybody waiting for Superman
That they should try to hold on the best they can.
He hasn't dropped them, forgot them, or anything.
It's just too heavy for Superman to lift."
No matter your identities, none of us are immune to the impacts of the violence around us. These days are brutal. And the devastation just keeps coming.
So we do what we can to keep going. We must find rest. Refuel. And take note of the bright spots. A bright spot, according to Dictionary.com, is "something positive or pleasant when most other things are not."
LGBTQ+ youth - and all young people marginalized based on their identities - know what it takes to be resilient in the face of adversity. School systems were not designed for them to succeed. Binary bathrooms, sports teams, locker rooms. Forms that don't allow for chosen names. Curriculum that isn't inclusive of all of our histories. Amidst these daily challenges, we need bright spots. And youth tell us exactly what they are: Unequivocally - it's Gender and Sexuality Alliances (GSAs) in schools. Period.
When I talk about Outright's vision, where LGBTQ+ youth have boundless possibilities for joy, and all people know liberation, I am talking about small, everyday moments of connection, affirmation, and access.
GSAs are more than a club. Their existence sends a clear and unwavering message: every student has the right to live, loud, and proud!
A young person involved in one of Vermont's GSAs says it perfectly:

"The GSA is so important to me. It helps me feel connected to the rest of the LGBTQ+ community and make new friends and have so much fun getting to know other people."

If you're not familiar with the efficacy of GSAs, they're NOT some experimental approach to supporting LGBTQ+ youth and changing school climate. GSAs are evidence-based and have a proven track record of success.
In fact, GSAs benefit all students who are experiencing bullying based on their identities, not just LGBTQ+ kids. Research shows that in schools with GSAs, students' reports of all forms of bias-based bullying were lower, reducing adverse health outcomes like stress, sleep problems, and depression.*
Before becoming Outright's Executive Director, I was our Director of Education, and spent many hours traveling the state visiting with GSAs. I saw firsthand how they can be the heartbeat of a school, where youth find belonging, celebration, and a place to just breathe. From science rooms to the home economics kitchen, GSAs promote connection, leadership, and tangible opportunities to transform school climates. They create:
Brave Spaces to Build Community: GSAs create vibrant and supportive communities that foster belonging and pride. They offer welcoming spaces for LGBTQ+ students and allies to share personal experiences, challenges, and bright spots related to their gender and sexual identity, or not! For many, it's where students find their people.
Queer Joy: GSAs help LGBTQ+ youth celebrate their identities, forge lasting connections, and gain the confidence to be their authentic selves. Youth find joy in friendships, acceptance, and an overall sense of empowerment.
Education: GSAs engage in educational opportunities within their schools, while helping to raise awareness and understanding about intersecting issues of justice among the broader school community.
Skill Building in Advocacy: Youth have the answers to what they need to thrive, but our systems often get in the way! GSAs help young people hone their skills in advocacy, organizing, and leadership - skills that power us all through life.
Resource Sharing: GSAs are a network! They serve as a resource hub for youth across the state to share information and ideas about policy changes, support services, health resources, legal rights, and more.
In these trying times, we are committed to doubling down on strategies that youth tell us bring them safety, belonging, and joy. AKA: Bright spots.
And GSAs are it! While we now have a network of over 90 GSAs in Vermont schools, if you do the math, that means there are still over 900 schools without this critical landing spot. Our goal is a GSA in every school. Because that gap is more than a statistic - it means young people are facing considerably higher rates of bullying, harassment, and violence than they need be.
In a Board meeting yesterday morning, we were invited to share our own versions of bright spots. Overwhelmingly, the adults in that room talked about the young people in their lives.
We all have a mandate to stay current with the world as it is today. To honor the truth and wisdom youth share. For some, that can happen in the safety of your home. But for many more, those spaces must be carved out at school. GSAs make it so. They are a lifeline.