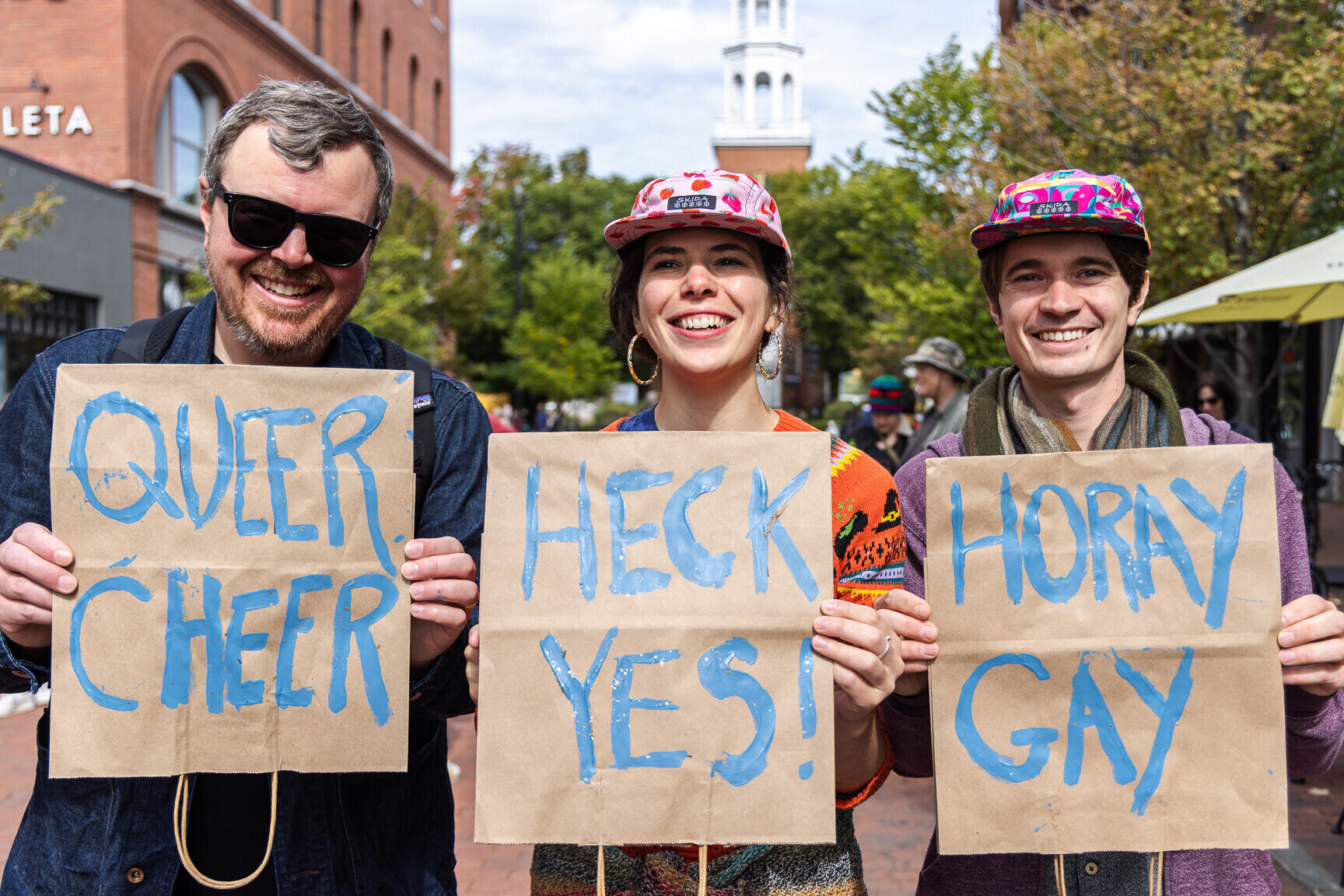 Our friends at Randolph Union High School's Gender and Sexuality Alliance (GLOW) are facing some unsavory attention. But when the haters are loud, our love gets LOUDER!
We need your help today to fill GLOW's mailbox with words of care and affirmation – because when times are tough, a Heck Yeah from someone who cares makes all the difference.
Heck Yeahs are a core tradition at Camp Outright. On their first day, campers decorate paper bags to be filled throughout the week with notes of affirmation from their peers. At the end of the week, this bag of Heck Yeahs comes home with them to serve as a reminder of just how awesome they are. It's a way to make the feeling of belonging they find at Camp tangible enough to carry with them wherever they go.
Got a few minutes? Share your most heartfelt Heck Yeah with queer and trans youth at RUHS – let them see that you're standing with them!
Mail us your Heck Yeah and we'll make sure it gets to the youth at GLOW. Who doesn't love getting real snail mail?
OUTRIGHT VERMONT
PO BOX 5235
BURLINGTON, VT 05402
You can also scan or photograph your Heck Yeah and email it to info@outrightvt.org. We'll share a copy with GLOW! Just make sure to put Heck Yeah in the subject line.
All Heck Yeahs are good Heck Yeahs if they come from the heart! Some past Heck Yeahs have looked like this:
P.S. Our pals at Richmond Middle School were the last GSA to get a flood of Heck Yeahs. Can you find your Heck Yeah in the photo above? They're still on display for the new school year!