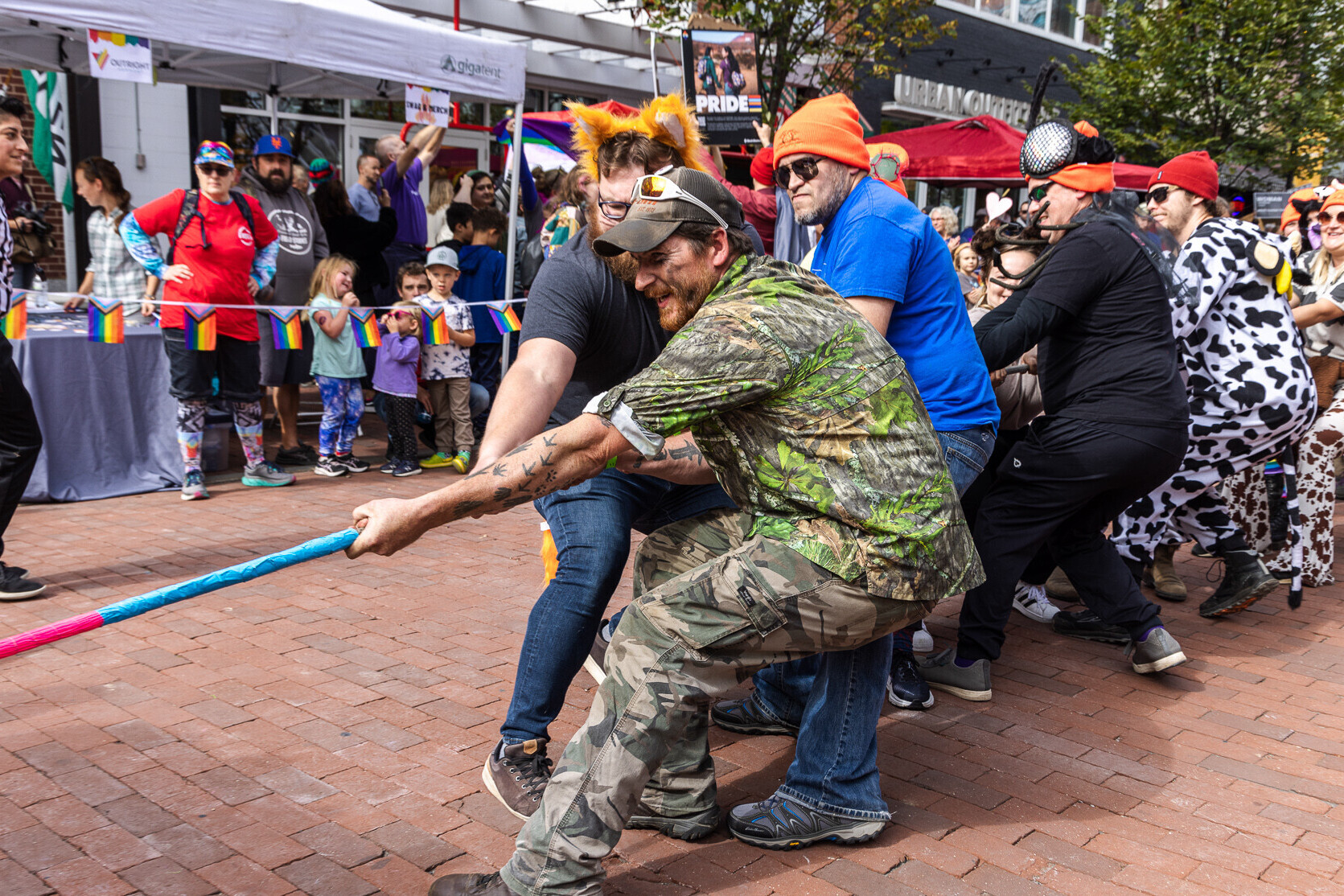 The Fire Truck Pull was a runaway success – and it's all thanks to YOU!
Together, you raised more than $170,000 — a record for the second year running! You came together to show LGBTQ+ youth the momentum of the community that has their backs. And while you did it, you proved once again that love will always outshine hate and fear and sent an unmistakable message to youth everywhere:
"We see you. We support you. You are not alone."
Everyone wins when we're Pulling for hope, equity, and power! But we only had a few trophies, so we had to narrow it down. Congratulations to the 2022 Prize Winners:
Most $ Raised: Trans Parent
Best Costumes: Wild By Nature
Sporty Class Fastest Pull: B&J Peace, Love, and Pride
Spirit Class Fastest Pull: BEAutiful
Fan Favorite: Spiral Sapphires
Finally, a shoutout to all the dedicated and kind volunteers making the magic from behind the curtain! You got the party started, kept it going, and left the street squeaky clean afterwards. Volunteers formed a visual and energetic barrier around the event so that youth and families could focus on what matters: The sheer joy of pulling for queer and trans youth.
Missed the magic? Relive it here!