WCAX Must Do Better: Outright's response to live statement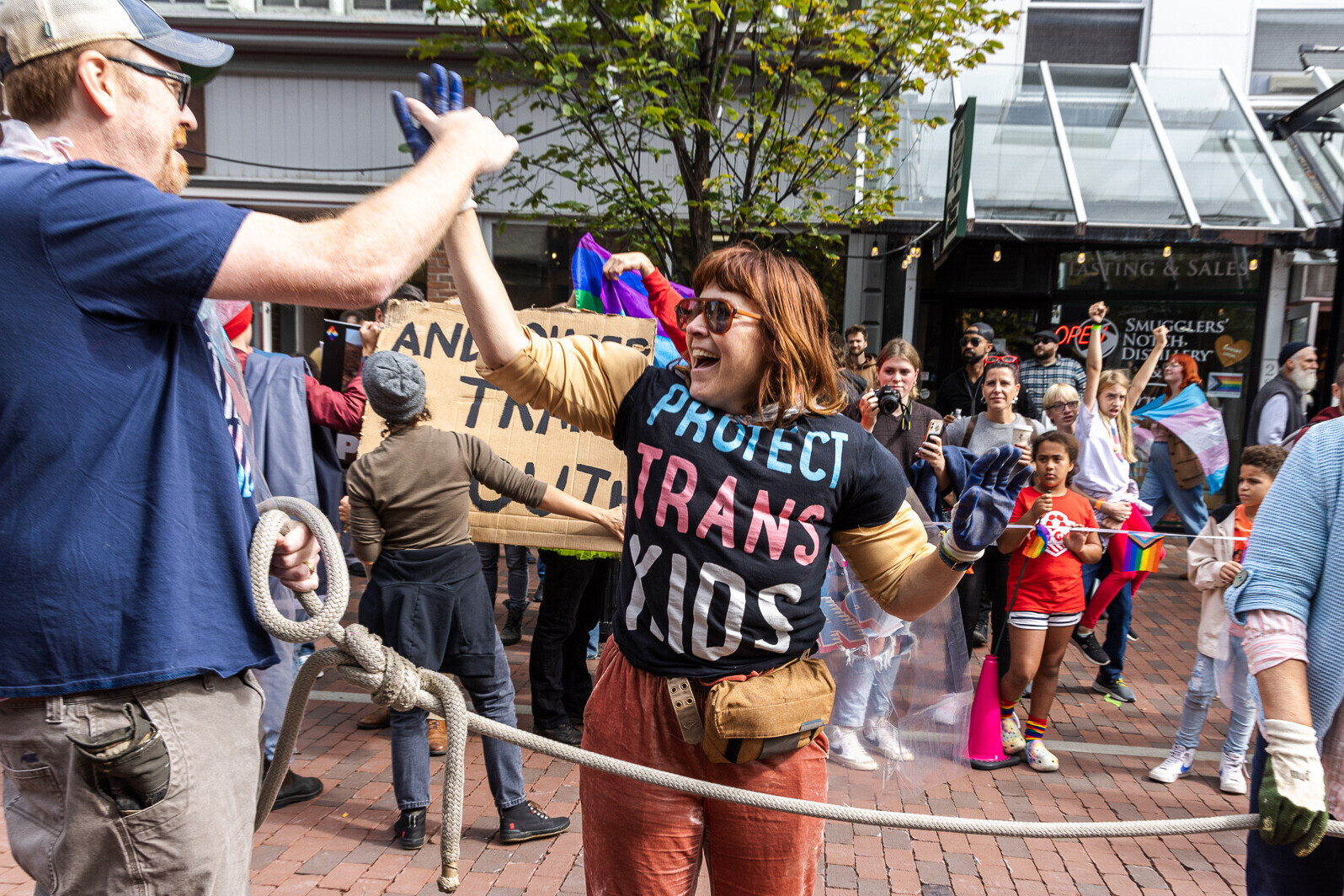 WCAX Station Manager Jay Barton went on air last night with a statement (watch here at the 15:13 mark) addressing the removal of their September 28th, 2022 story "Randolph High School investigating gender locker room dispute." But much like the original story, the statement failed to provide a fully accurate account.
Barton acknowledged it's not acceptable to bully teens, and that WCAX removed the story from its website when it was used to further target and bully real people, causing them to fear for their safety.
Barton did not explain how WCAX's own failures contributed to the unsafe environment. The story featured baseless claims, unchallenged. WCAX did not include an LGBTQ+ advocate who could provide key context about the challenges of vulnerable teens. These failures created an inaccurate and incomplete story that fueled extremist groups' rhetoric across Vermont and around the country to further target and threaten transgender youth. The statement missed critically important context: LGBTQ+ youth currently navigate a world where their right to be safe at school is continually threatened. WCAX's statement avoided responsibility for basic journalism and safety for the community they serve.
WCAX took down their story, and rightfully so. It's significant for them to have spoken out at all, and we thank them for recognizing the humanity of trans people. But there's much more work to be done.
Moments of progress will always be met with vicious backlash. In these politically divisive times, days before a pivotal election, with over 77 anti-trans sports bills introduced alone this year, and with anti-trans legislation in general up over 800% since 2018, it is undeniable that the LGBTQ+ community is being targeted.
What our media says and does matters. It is the responsibility of the press to tell the truth of these times, to accurately and inclusively report on all in their communities, with research free of misinformation, bigotry, and hateful tropes.
In Vermont, where LGBTQ+ youth are twice as a likely to be bullied, and five times more likely to attempt suicide than their cisgender/heterosexual peers (2019 YRBS data), media needs to get this right or be at risk of inflicting further harm. We cannot accept the repetition of tired and damaging stereotypes.
As a state that values the health, safety, dignity, and support of all families, we must honor each other and role model accountability. WCAX had and continues to have the power to model a commitment to truth, accuracy and inclusion. We encourage WCAX and all media to work toward learning about and reporting on LGBTQ+ people accurately, include our voices in sensitive stories, and avoid inexcusable platforming of baseless opinion at best and lies at worst.
The LGBTQ+ community and our youth need connection and community care. We need our stories to be told, accurately, and with our voices meaningfully represented. Anything else is disastrous. Just ask WCAX.