Spread the Sparkle – Make Your Gift Today!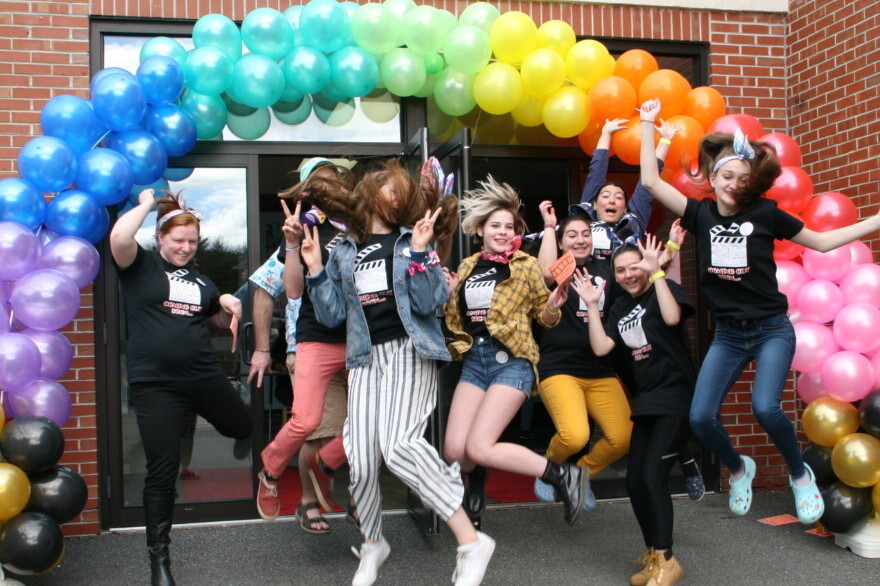 "I just thought it was super cool to meet other people like me and be able to be myself in such a public way without being scared." -GSA Conference Attendee
These words were spoken by a trans youth last month. Can you hear everything wrapped up in their experience? There is genuine excitement and relief felt by getting to be their authentic self while surrounded by a community of their peers. And heartbreakingly, this is not their day to day truth.
As we close out 2019, I invite you to acknowledge the complexity that LGBTQ+ youth face today: while there are many moments of joy and connection, the outrageous and painful truth is that youth still spend WAY too much time moving through their lives in fear.
Outright is committed to making sure that all queer and trans youth across Vermont feel more love, protection, and safety in their every day lives.
Together we can bring more of what makes life better – and possible – for LGBTQ+ youth. More time with peers. More supportive adults. More schools learning what they can do to create equity for all students. More legislators knowing that their words and actions matter.In short, we'll do more of what we know makes Vermont a place where all youth can see a future that includes them. Together we will always ensure that love > fear.
Make a gift today and cast buckets of glitter into the dark corners that still surround too many youth. Thank you for helping make their lives shine even brighter.