Happy Trans Day of Visibility!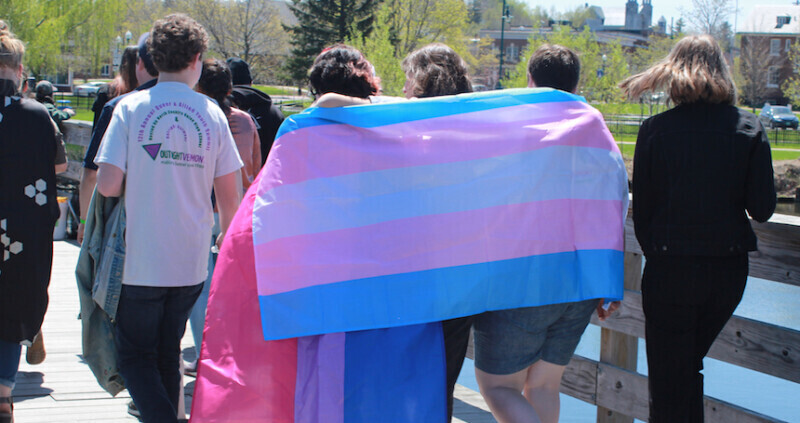 Happy Trans Day of Visibility to YOU(th)!
How do you celebrate yourself? Pride pins? Asserting your name and pronouns? Donning a fab outfit? Being around people who really get you?
Whatever visibility means to you, at its heart is this: the things that make you *you* are worthy of celebrating. We need you all, and the more you know yourself, and find the people that see and love you for exactly who you are, the better Vermont will be.
Here's a collection of resources for trans youth, and their families and schools! Here's to many more days of celebrating YOU.
For Youth:
Youth Organizers got the ball rolling in 2020-2021 to bring gender affirming garments right into the hands of youth across the state. Fill out this form today to request supplies like a gaff, packer, binder, or breast forms, and we'll check back in with you to make it happen. It's really that easy!
We envision a world where everyone is free to wear what makes them feel comfortable and fabulous. Outright's Burlington office has a clothing closet you can access at IRL groups or by appointment! You can shop the closet and take home the clothes that spark joy and make you feel more you.
You have a right to a safe and positive learning environment at school. Check out our toolkit & join the movement for gender liberation, starting with your school!
You deserve care, and a community where you can be yourself. Check out our self/community care toolkit!
Trans Group meets online on the second and fourth Thursday of every month from 6-7pm. Friday Night Group meets online and IRL across the state every single Friday from 6:30-8. Both are great ways to make new friends!
Schools:
Families:

Looking for a new doctor or therapist for your child? The Vermont Diversity Health Project is a database of LGBTQ+ affirming medical providers in Vermont that The Pride Center of Vermont manages collaboratively with Outright.
The Transgender Youth Program at UVM is a great hub for getting gender affirming medical care for youth. Note: not all trans people desire medical intervention, and trans youth deserve the gender affirming medical care that is right for them!
The PFLAG publication Our Trans Loved Ones is a great, shareable resource for tips on supporting your trans youth. Check out their other publications too!
Trans Parent Group is an online support group is for adult caregivers and family members of trans, gender queer, gender non-conforming, or gender creative youth. They meet on the first Monday of each month from 6:00-7:30 p.m.
Happy Transgender Day of Visibility!