Apply Meow for Camp Outright 12.0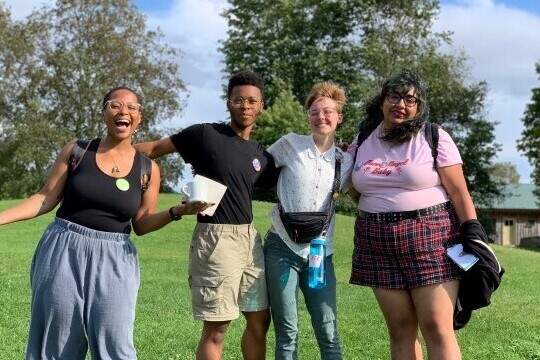 Summer is for s'mores, campfire songs, and friendship bracelets.
It's for sunny days by the pond, face paint, and silly games.
Camp Outright is all that and so much more. It's a chance for youth to just be themselves – and to find their people.
Are you as excited as we are?!
Remember, Applications are NOT first come first served! We will be accepting applications through 3/13. That means as long as we have your application by March 13, it will be considered!
All the details and FAQs can be found here – along with instructions to join one of our upcoming Camp info-sessions.
P.S. Applications are also open now for Counselors, Floaters, and LITs (Leaders In Training)!
Apply to be Camp staff or an LIT here or send the link to someone who would make an amazing Camp staff member! Folks who are trans femme and/or QTBIPOC (Queer & Trans, Black, Indigenous, People of Color) are strongly encouraged to apply. Lots more detail, including responsibilities and stipend information can be found in the application!